Due to a family emergency among our close-knit team, Libiquity is currently not accepting new orders. We apologize in advance for the inconvenience.
Libiquity sells electronics and services that respect their owners' freedom and privacy. That is, Libiquity products and services run software that anyone is free to study, modify, and redistribute. This ensures that customers remain in control of their computing and are able to choose any vendor for support.
This freedom has also enabled thousands of developers from hundreds of companies over the decades to collaborate and make the software in Libiquity products high-quality, highly reliable, secure, and flexible.
Libiquity's selection of products and services is growing, with new offerings currently in early development.
Personal Computers
Taurinus T400 coming soon! Contact us to be notified.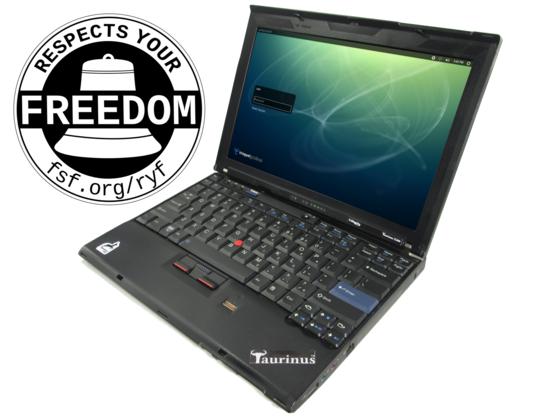 Taurinus X200
"Now the most 'Free Software' laptop on the planet"

―ZDNet
From: $425.00
Standard: $495.00
Computer Parts and Accessories
Wi-Fri ND2R wireless router coming soon! Contact us to be notified.
LulzBot 3-D Printer Parts
Wiper pads coming May 2020!
Need parts for your LulzBot? Contact us! We know the LulzBot designs and can surely find what you need through our suppliers.
Stickers