Due to a family emergency among our close-knit team, Libiquity is currently not accepting new orders. We apologize in advance for the inconvenience.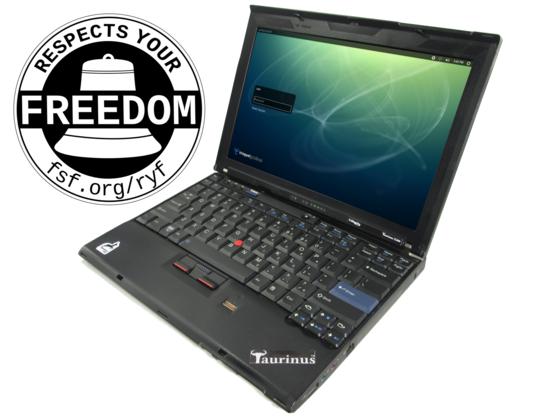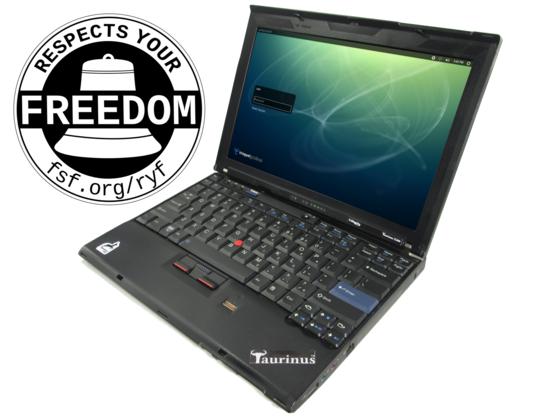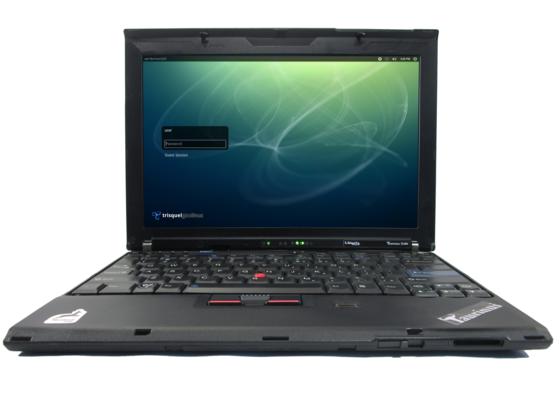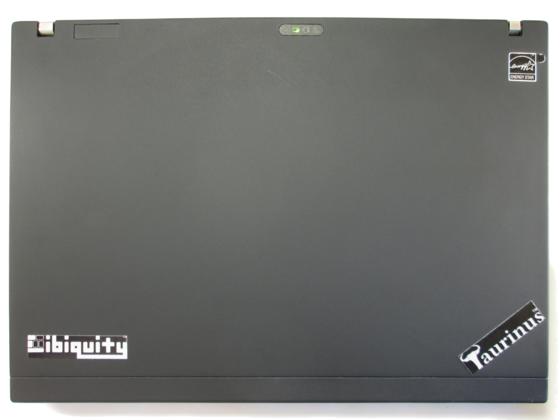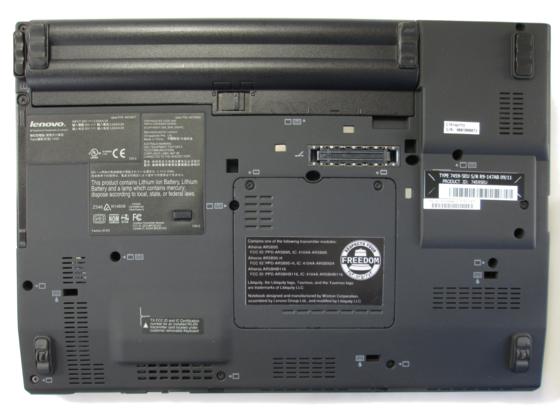 Assembling a laptop to order can take around one or two weeks, depending on order volume and other circumstances. Once shipped, an order should arrive within three business days.
Ships to the USA. Customers outside the USA may find similar products sold by Technoethical and Vikings.
Light and durable freedom-friendly laptop
Freedom All the Way Down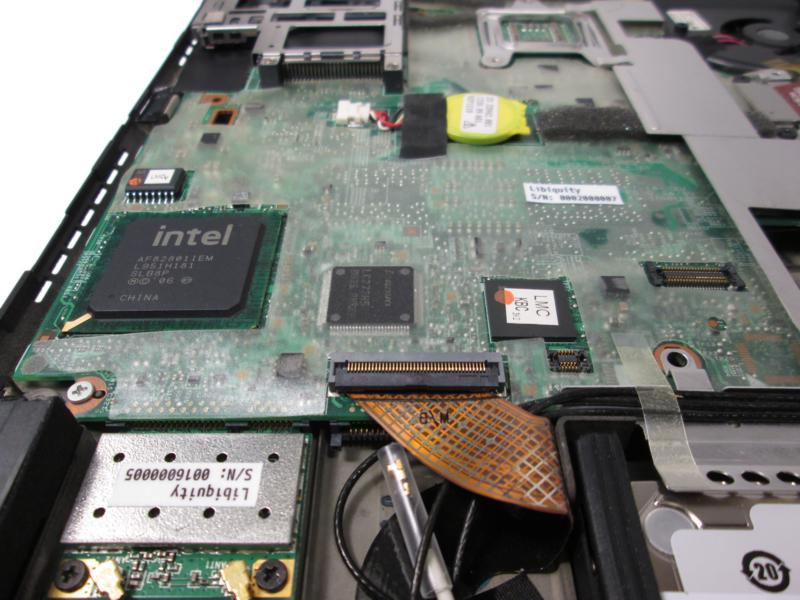 Right down to the fast and secure Libreboot firmware, the Taurinus X200 subnotebook runs entirely on software that anyone is free to study, modify, and redistribute. All of the hardware is carefully selected to meet the Respects Your Freedom certification requirements of the Free Software Foundation.
Unlike most personal computers, the Taurinus X200 comes with no unwanted software applications or firmware that restricts how you use your computer or could give attackers access to your data. You won't find any "bloatware" or "trial" applications, adware/spyware like Superfish Visual Search and the Unity Shopping Lens, or DRM and backdoors like the Intel® Management Engine (with its Boot Guard, Active Management Technology, and audio/video DRM applications).
User-Friendly Operating System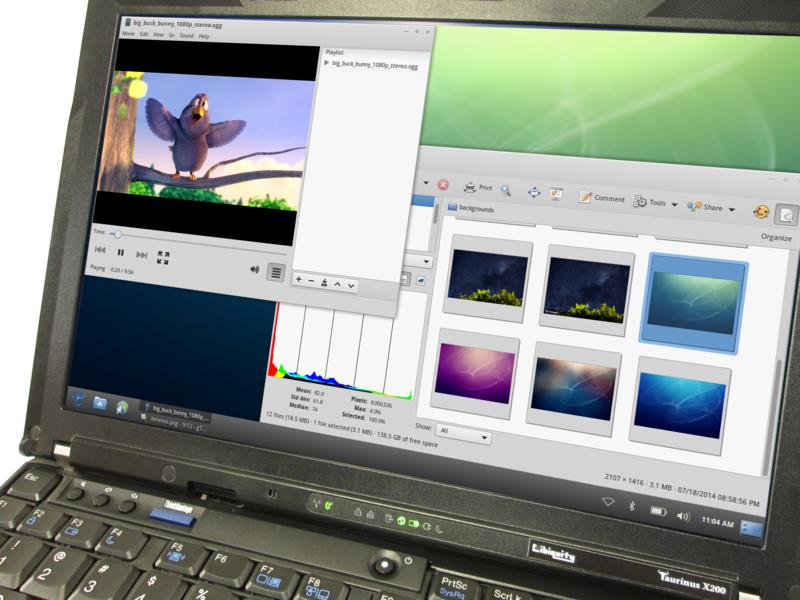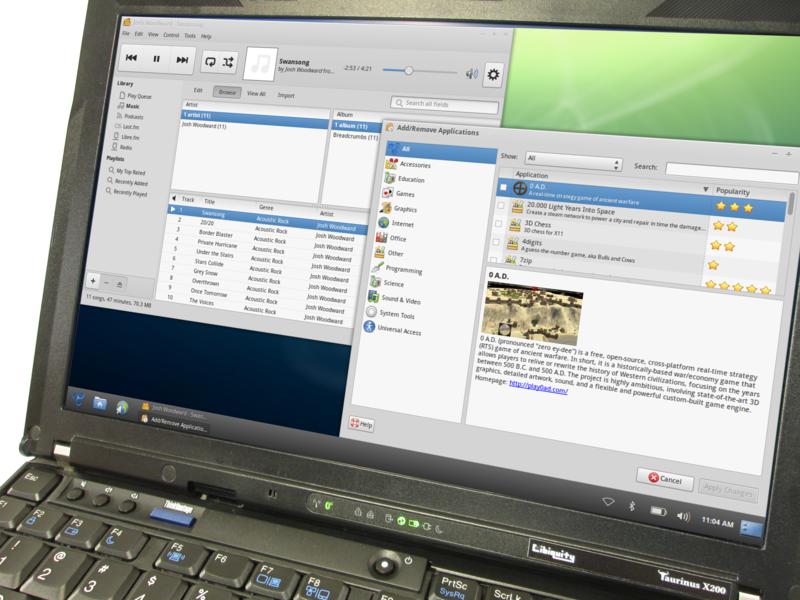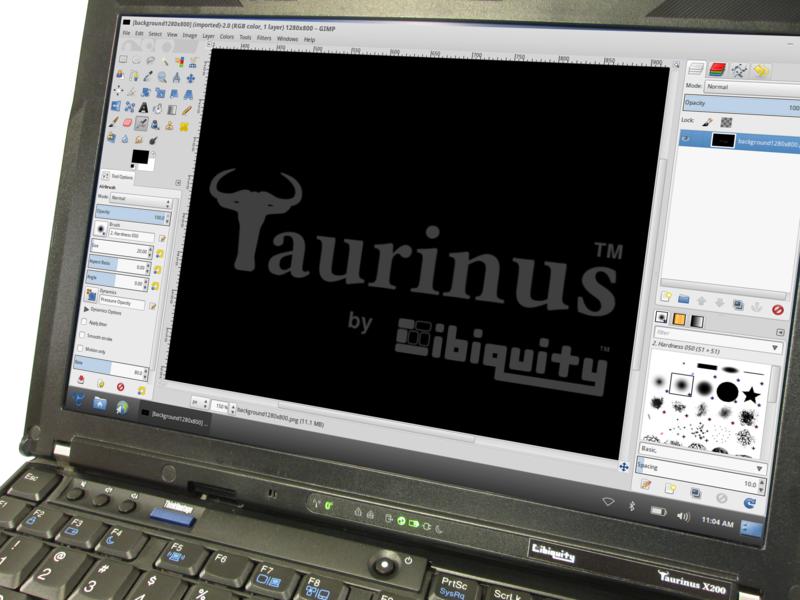 The user-friendly Trisquel GNU/Linux operating system plus applications for Web browsing, instant messaging, office and productivity, graphics editing, and multimedia come preinstalled. Thousands of additional applications are available to easily install.
Comfortable Typing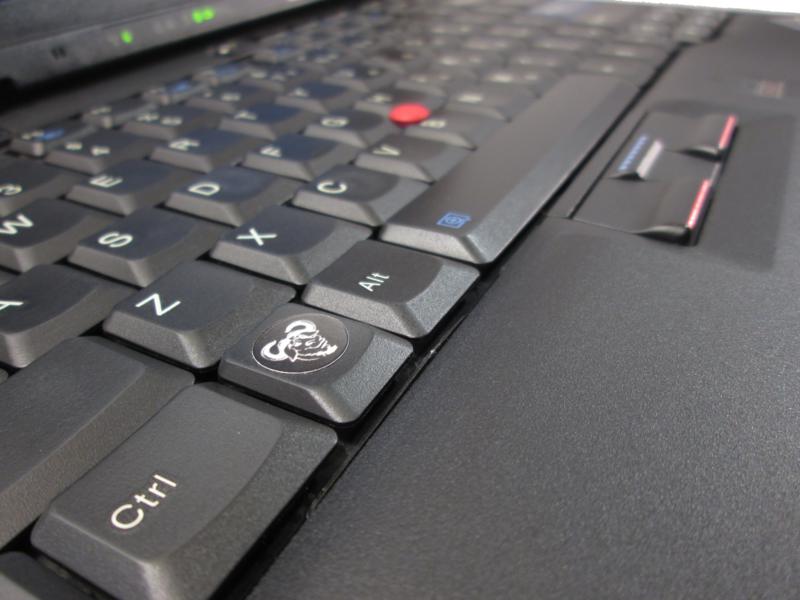 You won't find any flat and error-prone "island" or "chiclet" keys here. This full size ergonomic keyboard made by Chicony features cylindrical keycaps and scissor switches that are both tactile and quiet. This spill-resistant subnotebook allows liquids to drain from the keyboard through the bottom of the chassis.
A pointing stick allows fingers to remain on the keyboard and enables infinite cursor movement without finger repositioning. There is no touchpad to avoid touching while typing, so hands can rest comfortably on the palm rest.
Ports and Kill Switch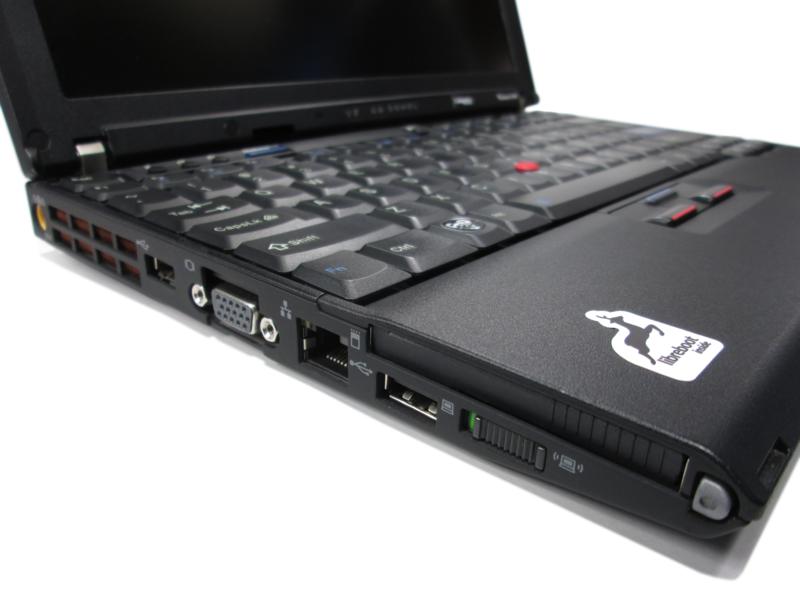 This ultraportable laptop offers a Gigabit Ethernet port, three USB ports, a 5-in-1 card reader, headphone and microphone jacks, a VGA port, an ExpressCard slot, and an anti-theft lock slot. For convenience, a Gigabit Ethernet cable is included. A radio kill switch allows the Wi-Fi and Bluetooth adapters to be immediately disabled to block signals in unsecure areas or on airplanes.
An optional dock provides three additional USB ports, a second Gigabit Ethernet port, extra headphone and microphone jacks, a second VGA port, and a DisplayPort digital video port with HDMI and DVI adapters.
Durable and Powerful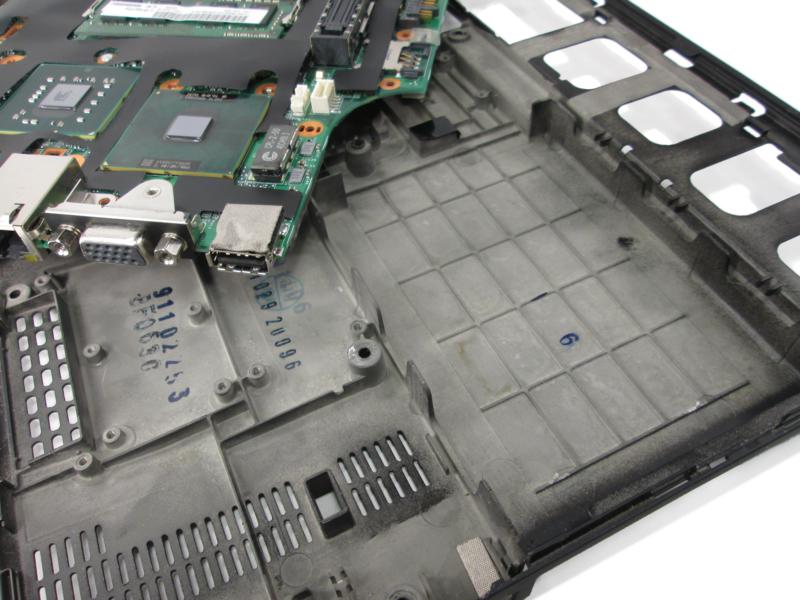 Built with a reinforced magnesium alloy chassis and carbon fiber shell, the Taurinus X200 is very lightweight and durable. This small ultraportable laptop is perfect for traveling or relaxing at home. An Intel® Core™2 Duo processor and Mobile Intel® GMA 4500MHD graphics processor provide plenty of computing power for everyday tasks and gaming. These chips are cooled by active and passive components attached using durable high-performance thermal interface material, ensuring years of cool operation with maximized battery life.
Notebook designed and manufactured by Wistron Corporation, assembled by Lenovo Group Ltd., and modified by Libiquity LLC. Product contains a combination of new and refurbished parts.
CPU
CPU options:
Intel® Core™2 Duo, 2.26 GHz – 2.40 GHz
Intel® Core™2 Duo, 2.53 GHz
Graphics
Mobile Intel® Graphics Media Accelerator (GMA) 4500MHD
Screen
TN TFT LCD, 12.1″, widescreen WXGA (1280x800 pixels), 16:10 aspect ratio, 200 cd/m2 (nits), with hard matte/anti-glare coating
Battery
Battery options (all genuine Lenovo branded and UL listed):
Standard battery (used and tested, 6 or 9 cells)
New 6-cell battery (approx. 60 Wh)
New 9-cell battery (approx. 90 Wh)
No battery (laptop must always be plugged in)
Weak battery (up to 30 Wh, useful as a backup for short AC power failures)
Keyboard
Chicony MP-89US, 89 keys, US QWERTY layout, tactile and quiet, integrated rubber-capped dual-axis pointing stick and 3 mouse buttons, cylindrical keycaps on scissor stabilizers and rubber domes, 0.75″ (19.05 mm) pitch, approx. 2.1 oz (60 gf) actuation force, approx. 0.1″ (2.5 mm) travel distance
Camera
1280x1024 1.3 MP (some models)
Wireless
Single-Band Wi-Fi: Wi-Fi® b/g/n 2.4-GHz
Dual-Band Long-Range Wi-Fi: Wi-Fri ND2H Wi-Fi a/b/g/n 2.4/5.0-GHz
Bluetooth
Broadcom (some models)
Ethernet
Intel® Gigabit Ethernet
Ports
1 x VGA
3 x USB 2.0
5-in-1 card reader
1 x Headphone
1 x Microphone
1 x Gigabit Ethernet
1 x ExpressCard/54
Fingerprint reader (some models)
Dock Ports
Optional dock provides the following additional ports:
1 x VGA
1 x DisplayPort digital video
3 x USB 2.0
1 x Headphone
1 x Microphone
1 x Gigabit Ethernet
1 x CD/DVD-RW drive
1 x DisplayPort to HDMI adapter
1 x DisplayPort to DVI adapter
Dimensions
11.6″ x 8.3–9.2″ x 1.4″
Weight
3.24–3.58 lb
What's Included
Taurinus X200 laptop computer
Lithium-ion battery
AC adapter
Gigabit Ethernet cable
Optional dock
Optional Libreboot stickers
Warranty
1 year limited hardware warranty
Here's some of what our customers and the media have had to say about the Taurinus X200: