Update 2021-02-17: Libiquity experienced an upstream network outage caused by severe winter weather between Monday 2021-02-15 and Tuesday 2021-02-16. We are expecting more severe weather on Thursday 2021-02-18 through Friday 2021-02-19 with possible power and/or network outages. Libiquity Web sites and e-mail services may be disrupted, and order shipments are delayed. We apologize for any inconvenience.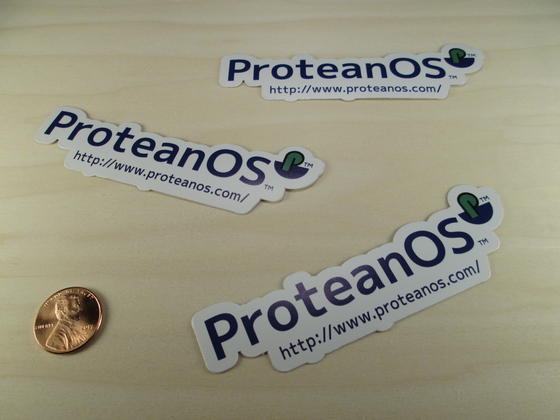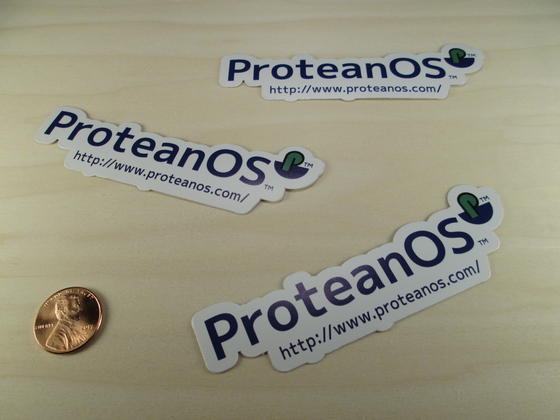 Description
Show your support for free software in embedded systems!
Born in late 2011, ProteanOS is a 100% free/libre and open source operating system innovatively designed and built from scratch with inspiration from other successful operating systems. Despite being an easily installable binary distribution, ProteanOS can be configured for a wide variety of embedded applications.
These are high-quality and durable matte vinyl stickers with a finely shaped cut. Water resistant and great for customizing your notebook computer!
Profits from this product support the ProteanOS project.
Specifications
| | |
| --- | --- |
| Dimensions | 4″ × 1-¼″ |
| Material | Matte vinyl |
| Cut | Die-cut (shaped) |